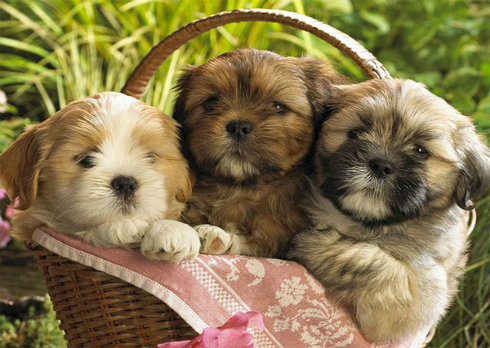 Proudly serving most of Northern VA,
Does your pet need some grooming? You don't have time to stop by the store? We understand how valuable your time is, and here's our answer to your problem!
Make your dog happy without even leaving your house, because we can come to your house with our Mobile Grooming Van. Your pet will be served by an experienced and enthusiastic groomer.
Too many times we have heard stories about the trust pet owners place in these individuals only to find they keep the pet locked in a cage or small kennel run all day when you take them to the grooming shop. Similarly, all too often groomers "speed-groom" pet-after-pet, not giving them the care and attention they need and deserve.
If you ever wonder if similar events are happening to you and your pet, we encourage you to remove your doubts and try Diva Dogs Mobile Grooming service. 

Groomer - Yong (John)
The most important element in determining the quality of pet grooming is the experience and artistry of the groomer. John has years of grooming experience, he has done over 5,000 dog grooming and the number is still growing!! He is a very talented groomer who graduated from pet de lite groomer school in Lorton, VA. He grooms all breeds of dogs with superior ability. You and your beloved pet will not regret choosing John! 

As a proud dog owner, John will sincerely care and treat your best friend as his own. 
(From left: Noah, Pumpkin and Cookie)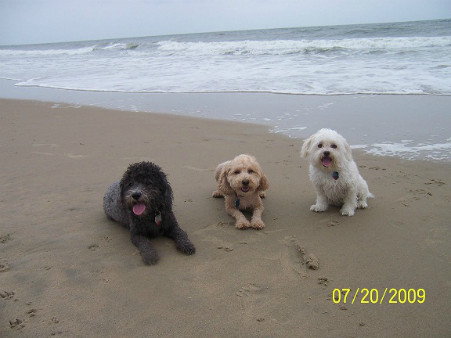 ** We strongly recommend you to make an appointment at least 3 weeks ahead. **

Mobile Grooming Hours:

Mon

9:00 am

 - 

6:00 pm

Tue

9:00 am

 - 

6:00 pm

Wed

9:00 am

 - 

6:00 pm

Thu

9:00 am

 - 

6:00 pm

Fri

9:00 am

 - 

6:00 pm

Sat

9:00 am

 - 

6:00 pm

Sun

12:00 pm

 - 

6:00 pm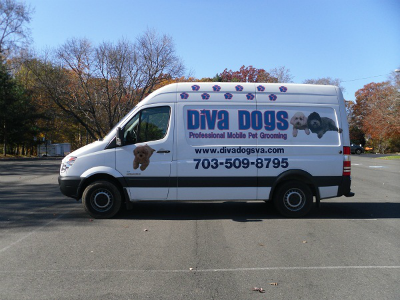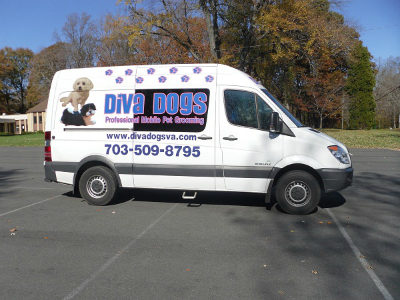 With Diva Dogs Mobile Grooming service, You never have to wait at the shop since we come to your house, and your pet won't have to deal with other dogs at all; never in cages.